Alert Message: Anyone, 6 months of age and older, is eligible to receive the COVID-19 vaccine. Find your nearest vaccination location at
WARNING: Site will be down from 8-12PM CT.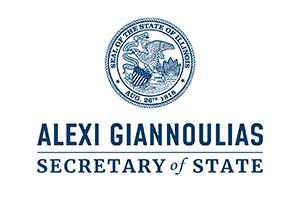 The office's functions are described in the Illinois Constitution, mainly addressing the Secretary of State's duty to maintain official state records and the state seal. However, law and tradition have assigned many additional responsibilities to the office, which has one of the largest and most diverse collections of responsibilities of any of its counterparts nationwide.