Alert Message: Anyone, 6 months of age and older, is eligible to receive the COVID-19 vaccine. Find your nearest vaccination location at
WARNING: Site will be down from 8-12PM CT.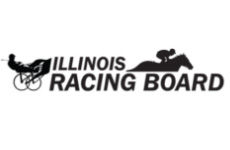 The mission of the Illinois Racing Board is to regulate horse racing through the enforcement of the Act and its rules and regulations and to ensure the honesty and integrity of Illinois racing and wagering.