Alert Message: Anyone, 6 months of age and older, is eligible to receive the COVID-19 vaccine. Find your nearest vaccination location at
WARNING: Site will be down from 8-12PM CT.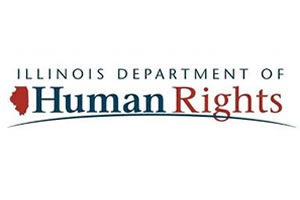 The Department of Human Rights administers the Illinois Human Rights Act ("Act"). The Act prohibits discrimination in Illinois with respect to employment, financial credit, public accommodations and housing. The Act also prohibits sexual harassment in education.