Alert Message: Anyone, 6 months of age and older, is eligible to receive the COVID-19 vaccine. Find your nearest vaccination location at
WARNING: Site will be down from 8-12PM CT.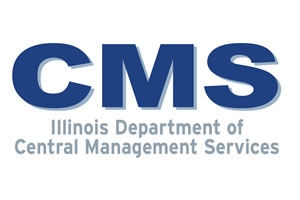 Central Management Services (CMS) is the operational engine working behind the scenes to enable the State's more than 80 agencies, boards, and commissions to deliver efficient, reliable services to all Illinois citizens.  The Agency's mission is to support the State by delivering innovative, responsive, and effective services that provide the best value for Illinois State government and the people it serves.  Among the services CMS provides are human resources facilitation; benefits programs for employees, retirees and local governments; property and facilities management; diversity initiatives for public contracting and State employment; joint purchasing support; vehicle fleet oversight and support; surplus property programs; print and electronic communications services; and administrative hearings coordination.